Binary sequences of the remaining numbers: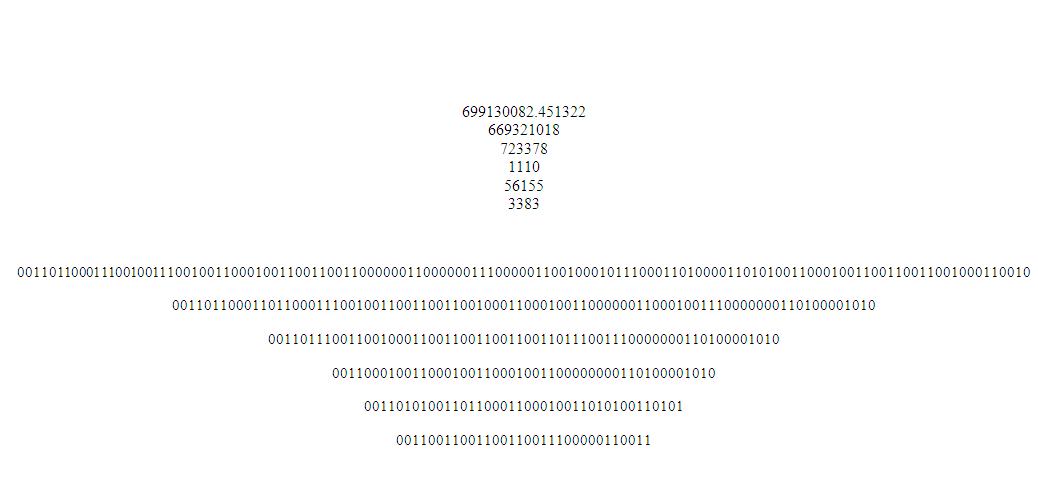 You'll have to download the image to see its full size. Sorry. And here are some images I have generated by hand. Dunno how relevant they are. I have replaced the 1's with a character close to the shape of a0, in order to create a somewhat coherent image. I can distinguish some letters and some numbers, but honestly, I wouldn't look too much into it, I don't think this is what they thought about rendering, LOL. But hey, we must try everything, right?


The only interesting thing is how those binary sequences are so symmetrical, even though the natural numbers have different values. As in the 1110 bin seq is longer than the 3383 for example.
Right… I got that out of my system. Moving on.